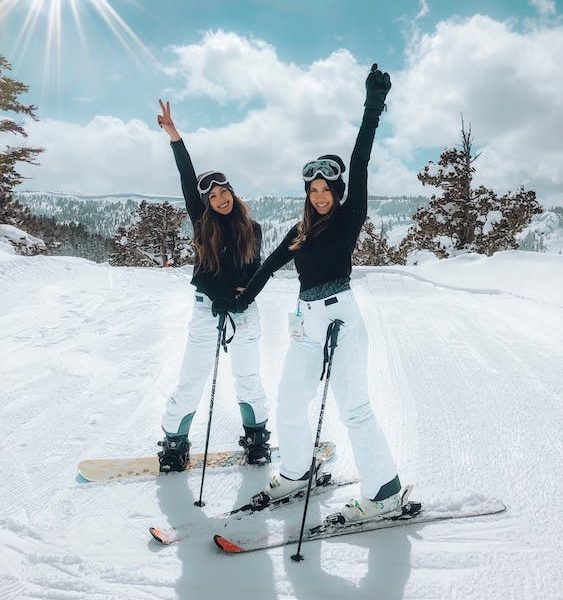 Skiing and Snowboarding in Top Alpine Resorts
When it comes to winter sports, there's nothing more exhilarating than skiing and snowboarding in the magnificent Alpine resorts. Nestled amidst snow-capped peaks, these resorts offer breathtaking landscapes, world-class ski slopes, and a wide range of winter activities. Whether you're a beginner or an expert, the Alps have something for everyone, making it a premier destination for winter sports enthusiasts. In this article, we explore some of the top Alpine resorts for skiing and snowboarding.
1. Verbier, Switzerland
Located in the heart of the Swiss Alps, Verbier is renowned for its challenging slopes and vibrant après-ski scene. With over 400 kilometers of ski runs catering to all levels of skiers and snowboarders, it offers an unforgettable experience. You can enjoy thrilling off-piste adventures, take in the stunning views from Mont Fort, or explore the vast ski area known as the Four Valleys. Verbier truly embodies the spirit of Alpine skiing.
2. Chamonix, France
Home to the famous Mont Blanc, Chamonix is widely regarded as the birthplace of winter sports. It offers an array of ski areas suited for all abilities, making it a haven for beginners and advanced skiers alike. With its steep descents and off-piste opportunities, Chamonix is a paradise for adrenaline junkies. The town itself boasts a lively atmosphere, with plenty of shops, restaurants, and bars to explore after a thrilling day on the slopes.
3. St. Anton, Austria
If you're seeking a vibrant après-ski scene coupled with world-class skiing, look no further than St. Anton. This Austrian resort is famous for its challenging slopes, powder snow, and lively nightlife. With over 300 kilometers of groomed slopes, it caters to skiers and snowboarders of all levels. St. Anton is also a gateway to the expansive Arlberg ski area, which is the largest interconnected skiing region in Austria, boasting over 300 kilometers of slopes.
4. Cortina d'Ampezzo, Italy
Cortina d'Ampezzo, situated in the heart of the Dolomites, offers a perfect blend of skiing, Italian charm, and breathtaking mountain scenery. The resort hosted the 1956 Winter Olympics and continues to attract visitors with its picturesque slopes and first-class amenities. With over 120 kilometers of ski slopes, Cortina offers a variety of options for skiers and snowboarders of all abilities. The region is known for its gourmet cuisine and welcoming ambiance, making it a delightful destination for winter sports enthusiasts.
5. Zermatt, Switzerland
Zermatt, nestled at the foot of the iconic Matterhorn, is a world-famous resort that promises an unforgettable skiing and snowboarding experience. With its high-altitude slopes and reliable snow conditions, Zermatt offers an extended winter season. The resort boasts over 360 kilometers of slopes that cater to all levels, including the renowned off-piste terrain of the Matterhorn Glacier. Zermatt's car-free village, luxury hotels, and charming chalets add to its allure.
Conclusion
The Alpine resorts mentioned above are just a few examples of the incredible destinations awaiting winter sports enthusiasts. From the challenging slopes of Verbier to the Italian charm of Cortina d'Ampezzo, each resort offers its own unique experience. Whether you're a skier or a snowboarder, the Alps provide endless opportunities for exhilarating adventures on the slopes. So, grab your gear, hit the powdery trails, and immerse yourself in the beauty of the Alpine winter wonderland.